Why Exhibit Supply?
So many great reasons why we're the perfect match
10+ YEARS OF EXPERIENCE
We have been providing the full spectrum of display services for over a decade now, making our knowledge second to none.
SUPER FAST TURNAROUND
We keep our most popular products constantly in stock, which is why we are able to offer fast turnaround times.
PREMIUM EXPERIENCE
You can be assured that Exhibit Supply offers an unmatched buying experience.
THE RIGHT PRICE
You will find everything here at just the right price and we are all about effective planning and spending every penny wisely.
TOP QUALITY PRODUCTS
To ensure that your display lasts event after event, we use only the best quality and most durable materials in their construction.
ONE STOP SHOP
We offer everything from simple off-the-shelf displays to complete turn-key solutions for customized exhibition displays.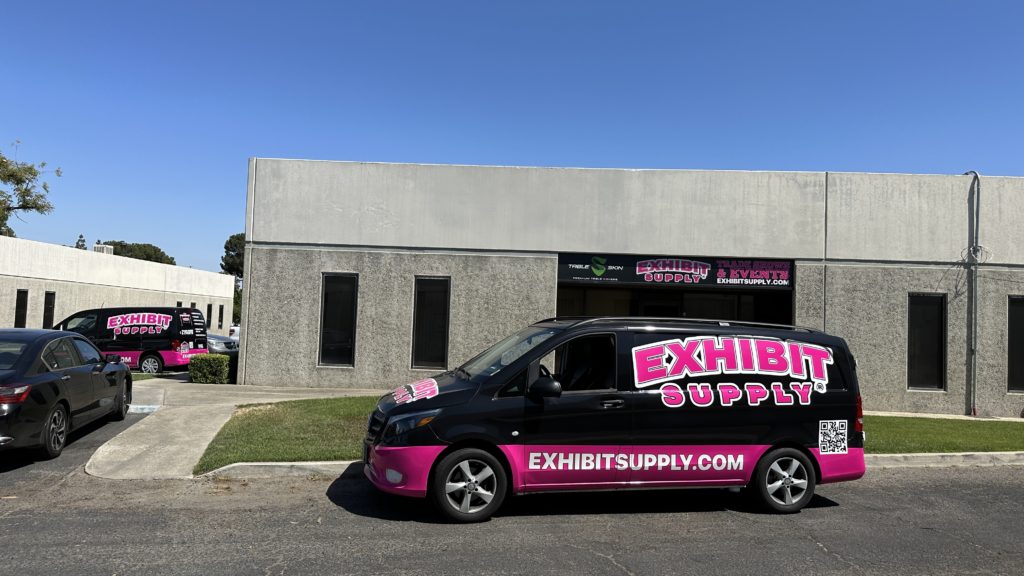 Born in Hayward, CA, and raised in Fresno, CA, Exhibit Supply has grown to be one of the premier Trade Show and Event display companies in America.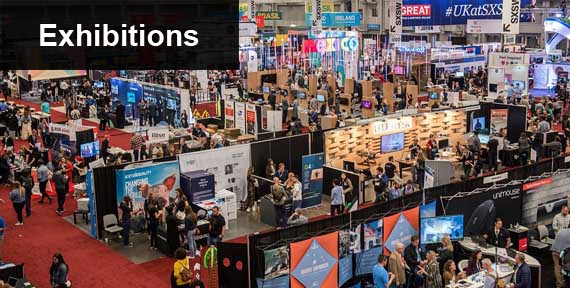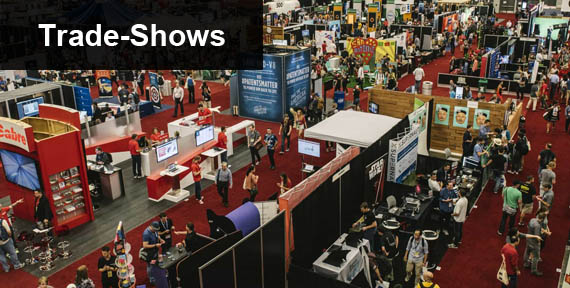 Exhibit Supply has grown steadily to become one of the most reputable companies in the display and exhibition industry. The vision at the company's formation was to offer personalized, high-quality display solutions to help businesses promote their brand more effectively.
At Exhibit Supply, we specialize in display products ideal for tradeshows, exhibitions, festivals and events. We are also the manufacturer of TableSkins Premium Table Covers, the most durable stretch table cover on the market. Our comprehensive range of products and services means simple solutions for all your marketing and branding needs.
"We want you to come back—you are never a one-time sale to us. It may sound cliché, but we truly are all about building relationships with our clients that last!"
Jeffrey De Ponte
CEO, Exhibit Supply
GETTING INTRODUCED
The first step in our process is to setup a call with our Account Manager to learn about your company, your brand and to discuss the show that you are attending.  We need to know your objective and requirements for your booth at that tradeshow, as well as general budget parameters. Your dedicated Account Manager along with our team of experts will guide you to make smarter decisions and ensure that your requirements align with your trade show goals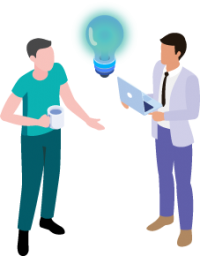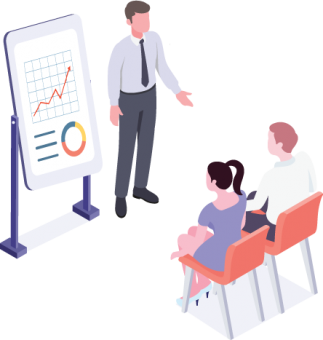 PROJECT PLANNING
Once we have determined that there is a potential fit between our companies we will obtain more details on your specific demo, space planning, branding and material requirements. You will be provided with options per these requirements as a starting point and we welcome your input.
Once we have received your input on our initial proposal, we will make any required changes and present final drawings, complete with your branding. This will be accompanied by a proposal which details the pricing. We include labor and shipping in the pricing, since these are large budget items which you need to be aware of in advance. We don't want you to have any surprises later!
CREATIVE SUPPORT
You will be introduced to our creative team at the beginning of our process. They will help you determine the specific placement of your signage and branded collateral within the booth through the final production of all graphics. We will work with you step by step, to make sure you get exactly what you want before we go to production.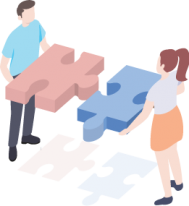 EXPERIENCE THE EXHIBIT SUPPLY APPROACH TO KNOW THE DIFFERENCE
Let's Talk About Your Project